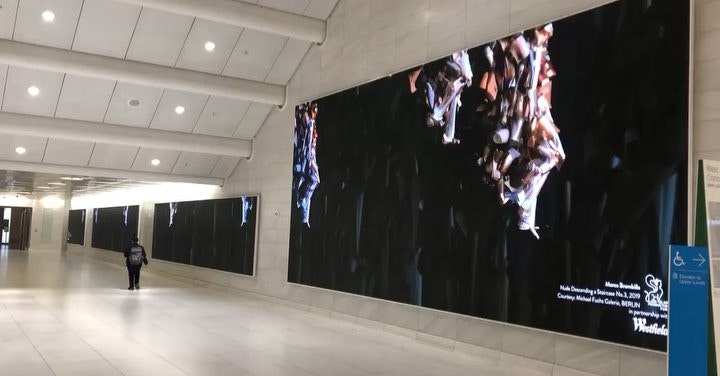 Inspired by Marcel Duchamp's 1912 painting, Glassworks are proud to present Marco Brambilla's contemporary re-imagining of the original cubist masterpiece. We worked closely with Marco to create a CG technique that would abstract an animated figure in the cubist style.

Keeping the spirit of the original painting but injecting a modern approach to materials, lighting and colour pallette, this piece is on display at the Westfield centre at the World Trade Centre in New York, to coincide with Frieze Art Fair, and at Westfield in LA, for the next month.

Thanks to Marco Brambilla Studio and Art Production Fund.

Final piece viewable here

CREDITS
Director: MARCO BRAMBILLA
Producer: DUNCAN BUXTON
3D Artists: QUENTIN CORKER-MARIN, ALASTAIR HEARSUM, AARON SMITH
2D Artists: MARK HARRIS, DUNCAN MALCOLM, MARCUS WOOD